About
Our seasonal Wolves of Winter brew is a favourite amongst those who love a stout. Every year the wolf pack,
aka our brewers, show their craftmanship through this limited release brew.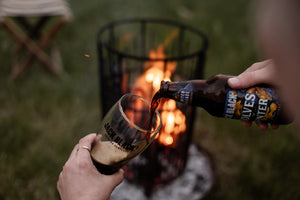 seasonal
Our seasonal releases are connected to our local approach. With a strong focus on high quality ingredients, and seasonality, they are closely tied to our desire to inspire, innovate - and importantly, have fun!
About the brew
Roasted malts form the backbone of this pitch dark, rich and robust stout. with copious amounts of rolled oats packing this beer full of hearty goodness.