It all started with a crazy dream to bring South Africans the kind of beer they deserved. The kind of beer that was made slow, made right. The kind of beer you'd wanna tell you friends about, because it was that good.
Changing the Craft Beer Landscape 
In 2007, fuelled with passion, perseverance, and little else – at a time when the words "craft beer" were foreign to most – founders Ross and Meg McCulloch set out to change the beer landscape in South Africa. Jack Black's has since grown to become one of Africa's most sought after and well-loved craft beers. Today, we're as passionate about quality as we are our people. We raise a glass to our communities near and far, to those suiting up, gearing up, and falling forward – we got your back. Because hey, who wouldn't do it, if not for the sake of a good beer. Cheers!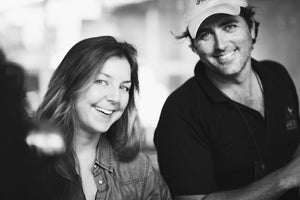 2007 Humble beginnings
Ross and Meg are hand-selling beers out of an ice-cold barrel at the Neighbourgoods Farmer's Market in Woodstock, Cape Town every single weekend.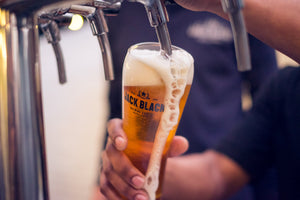 2009 Pioneering Craft
One account at a time, Jack Black On Tap ignites the craft beer movement in South Africa championing fresh local draught beer.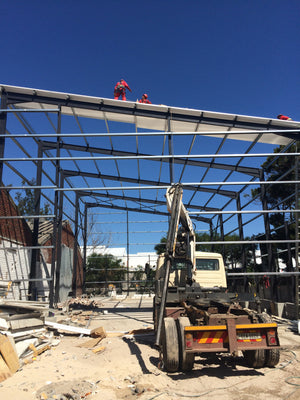 2015 Building a brewery
After years of building the business and searching for the perfect location, we finally have a permanent home in Diep River Cape Town.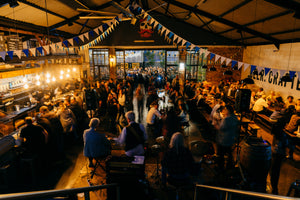 2016 Taproom Opens
Since we opened our doors in 2016, the Taproom has become a local institution hosting weekly and monthly events drawing folks from the neighbourhood, greater Cape Town, and even abroad!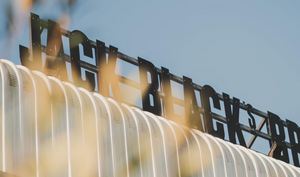 2020 Prohibition
We've been through a lot, but a full-on prohibition during the global pandemic was just about more than any beer company can stomach. Thanks to incredible staff, partners and community – we pulled through!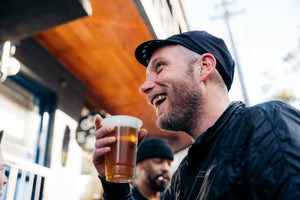 Today
It's all about cold beer and good vibes.