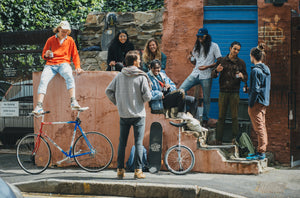 Ordinary people doing extra-ordinary things.
Meet our Ambassadors
Community is at the heart of what we do, and we're constantly inspired by those around us. When it comes to our ambassadors - they're not only pursuing their passions but inspiring others to do the same. While their areas of interest are diverse, there are common threads that bind – not only in terms of values, but also how they live their everyday lives. We hope you'll enjoy watching this space as much as we've enjoyed bringing this group together.